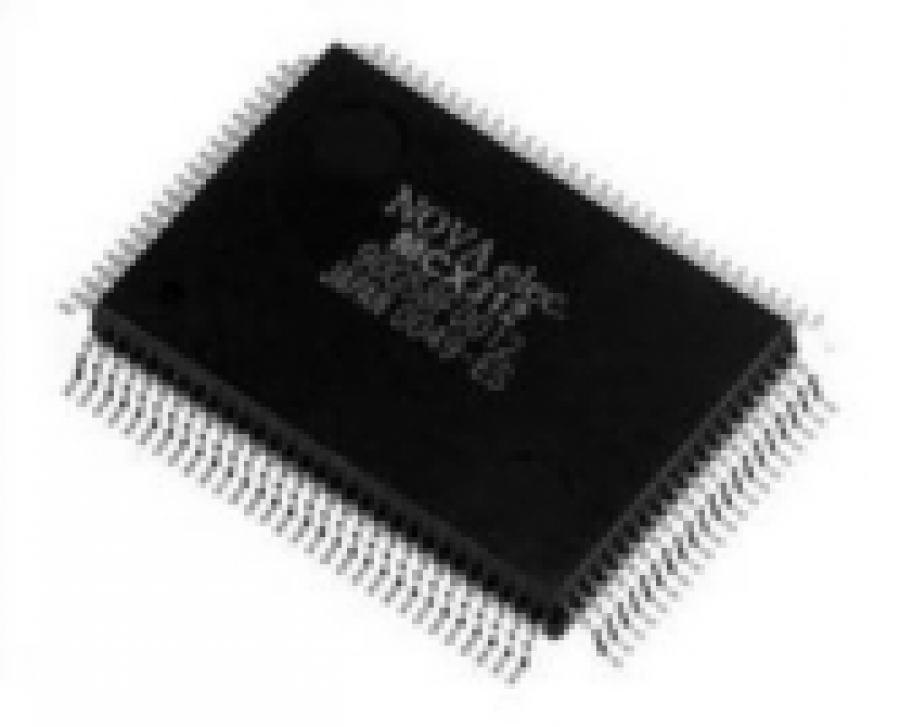 MCX312 is 2-axis motion control IC which can independently control 2 axes of either stepper motor driver or pulse type servo motor for position and speed control. In addition, it can perform 2-axis linear, circular and bit pattern interpolation (bit pattern interpolation is executed by bit data from CPU). Multichip axes linear interpolation is also possible.
2-axis linear / circular /continuous interpolation
Parabolic S-curve / trapezoidal acceleration / deceleration driving.
Automatic deceleration for non-symmetrical trapezoidal drive.
Integral filter for input signal built-in.
Multichip axes linear interpolation.
Maximum drive speed    4Mpps
100-pin plastic QFP type.